Joanna Ladd Appointed New Associate at PKF Carr & Stanton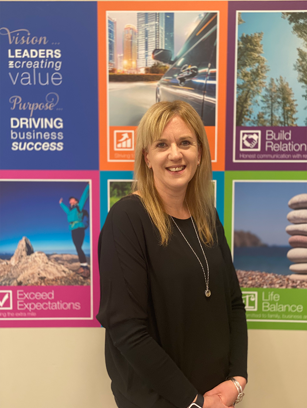 We are thrilled to announce that Joanna Ladd is being appointed as an Associate of PKF Carr & Stanton.
Joanna has been a manager with us since 2009, when she moved here from Palmerston North to work alongside Campbell Brenton-Rule.
With her Dad being an accountant, Joanna had some idea of what she was getting into when she studied accounting at school and then at university.  She found the subject interesting and started her accounting career in 1999, becoming CA qualified three years later.  Accounting provided Joanna with an opportunity to forge a career combining her desire to help people and work with numbers.
Joanna has made a significant contribution to our business over the past 12 years.  She is driven to help others, and both our team and clients have benefitted from her mentoring, coaching, and training.  One of Joanna's strengths is the ability to explain concepts in a way which makes learning simple.  For many years now, Joanna has relished the role of being a CAANZ mentor and overseeing the CA study for our team members.
Joanna is passionate about helping clients and business owners to achieve their goals.  She especially enjoys working with start-up business owners and setting them on the right financial pathway.  Joanna also has a personal interest in the transport industry. She recognises that many clients go into business because they are good at something, or have a particular interest in an industry, but may be inexperienced when it comes to business and financial operations.  Joanna uses her knowledge and experience to clearly explain these aspects for future success.  
At PKF Carr & Stanton we are big on our core values and they extend to every aspect of our business.  Our values define our business culture and are key drivers to achieving our goals and helping clients to achieve theirs.  Our core values are about – driving growth, building relationships, exceeding expectations, making it fun and having a good life balance.  We take pride in our family-like culture and empowering and developing our team members to be the best that they can be.  Joanna consistently demonstrates these values and behaviours with both clients and our team, and this appointment recognises her valuable contribution to PKF Carr & Stanton.
Joanna, and her partner Andrew, are proud Mum and Dad to three-year-old Shelby. Outside of work Joanna loves spending time with family and friends and can often be found enjoying a weekend away in Taupo. 
On behalf of our entire team, we congratulate Joanna and sincerely thank her for all that she adds to our business.  We are extremely pleased and proud to announce this appointment and look forward to continuing to work alongside Joanna in her new role.
See more Latest News items